Buy our pottery, sorghum syrup, and cornmeal:
Visit Celadon Acres Farm, open daily from 10am to 5pm
Text or call for more options: 434-466-3275
Email abby@laudeman.com
Inquire about delivery
Prices:
Pure Sorghum syrup, 1 pint $10
Cherokee White corn meal, 1 pound $2.50
Pottery pieces priced individually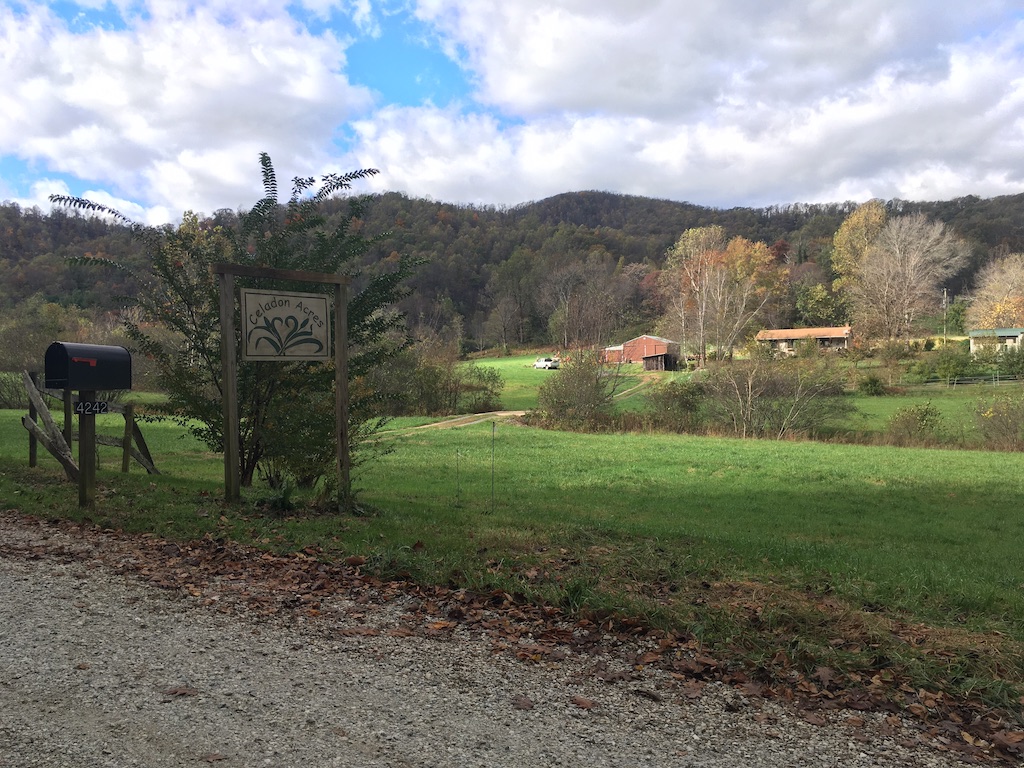 Sorghum syrup and cornmeal
Grown here on our farm using sustainable farming practices. Cherokee White is an open pollenated, heritage, dent corn that makes sweet, fluffy corn bread. Sorghum syrup (some people call it sorghum molasses) is a natural sweetener. Sorghum is a thick, rich syrup with a unique flavor reminiscent of caramel, vanilla and dried fruit. It is fantastic as a topping on ice cream, oatmeal, pancakes, and as a sweetener in baked goods.
Celadon Acres Pottery Studio and Gallery
We make fine ceramics and pottery in a small studio here at the farm. We have an outdoor display as part of our farm stand.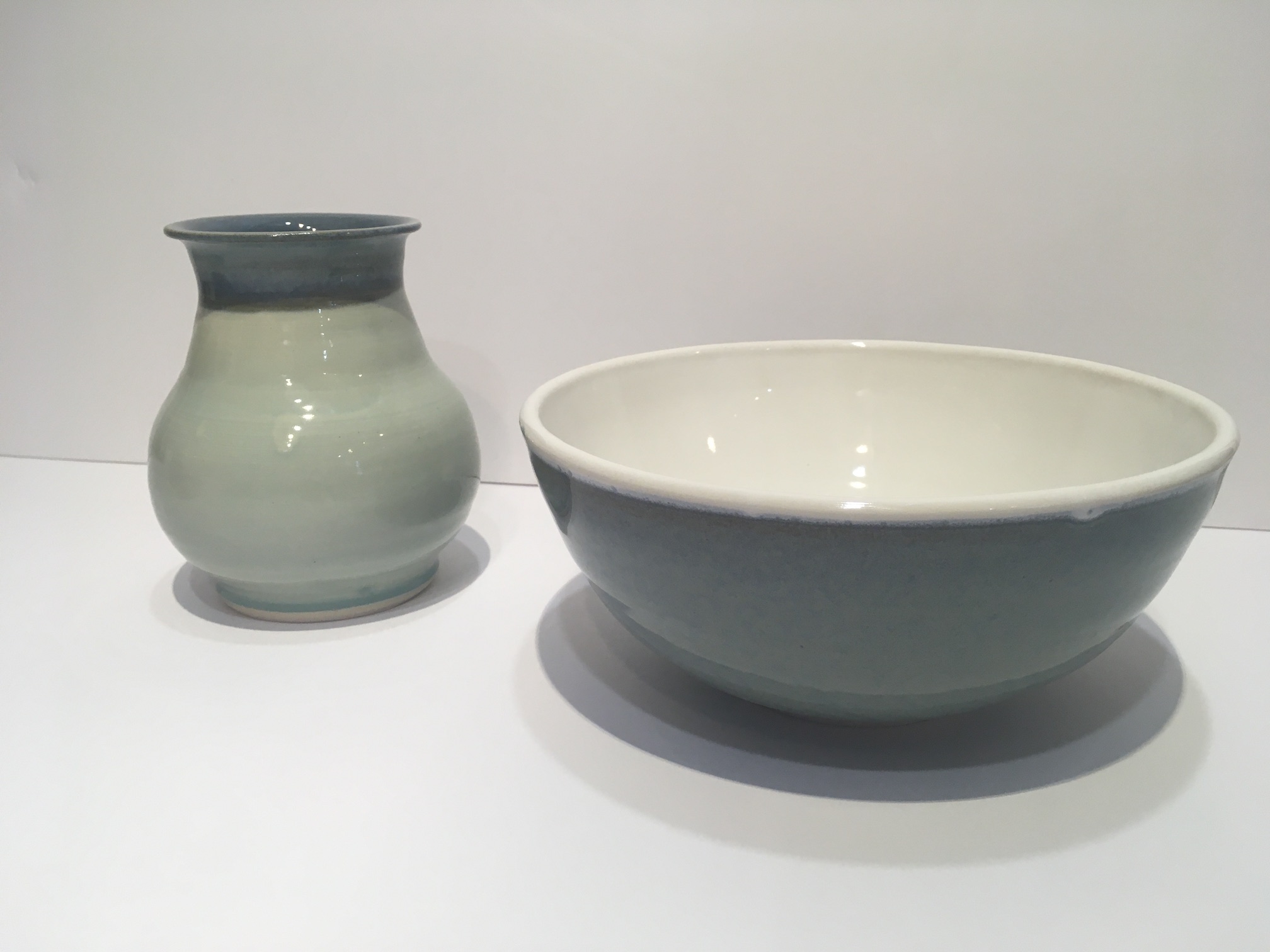 Sorghum season at Celadon Acres Farm
This is Tom with the fall 2020 harvest on the tractor.